About Our Partnership
Developing Together is a Social Work Teaching Partnership covering South West London and Surrey. We offer an ambitious and comprehensive programme of education, training, support and professional development for Social Workers across the region.
Background
Developing Together builds on an existing successful partnership, the South West London and Surrey Social Work Alliance,  collaborating since 2008. 
In April 2018,  the Partnership was awarded government funding over two years to create a world class Social Work education community. Social Work employers within South West London and Surrey formalised and significantly enhanced the work of the existing partnership to create, 'Developing Together: Social Work Teaching Partnership'.
In April 2020, and in June 2021, the Partnership was successful in applying for sustainability funding and is now funded until March 2023.
---
Who are we?
The Partnership is led by Social Work senior managers within Local Authorities and the voluntary sector and Social Work senior academics within the University. It brings together Principal Social Workers, Workforce Development leads, Social Work academics and researchers, frontline practitioners, and young people and adults who have experienced social care.
Since April 2020, the Teaching Partnership has operated a two-tier membership to reflect the extent to which the agency is involved in the new programme of work. A number of agencies are committed to progressing new, ambitious key areas of work, including recruitment and retention strategies, practice development, and continuing professional development for practitioners. These agencies are referred to as 'primary partners'. The 'secondary partner' agencies continue to work with the Partnership on all activity relevant to qualifying education. This includes admissions, the curriculum, placements and Practice Education.
Primary partner agencies:
Achieving for Children

Croydon Adult services

Croydon Children's services

Kingston Adult services

Merton Adult services

Merton Children's services

Richmond & Wandsworth Adult services

Sutton Adult services

Sutton Children's services
Wandsworth Children's services

National Society for the Prevention of Cruelty to Children (NSPCC)

Welcare

Kingston University
Secondary partner agencies:
Surrey Children's services
Find out more about our partners.
View our governance structure.
---
Our Vision
To leverage the strengths of our partners to create the UK's leading pre and post-qualifying social work education community capable of attracting, developing and retaining the best and brightest social workers in the country.
We offer high quality education  shaped by academic research and front-line practice, and a dynamic programme of post-qualifying learning and development which will be  accessible to all social workers within the partnership.
By creating a culture of ongoing learning, research and support we hope to grow and retain a community of passionate and capable social work professionals that will meet with the region's future workforce demands.
---
Our Aims
Working  in collaboration across the Partnership we aim to: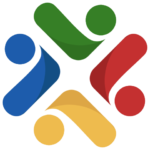 Ensure the highest calibre of Social Work students with the attributes, competencies and passion needed to thrive in the profession are recruited to our academic programmes.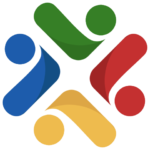 Develop a curriculum that aligns with local need and is grounded not only in research and the Chief Social Workers' Knowledge and Skills Statements, but also in practice.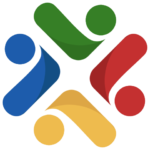 Give students the experience & support they need to ensure they are ready to practice within our region as Newly Qualified Social Workers.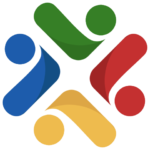 Ensure practice across our region is consistently informed by theory & research and that academics' teaching is equally informed by practice.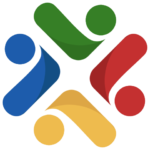 Create regional progression pathways and Continuing Professional Development opportunities capable of attracting and retaining the best and brightest Social Workers in the UK.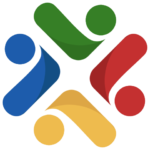 Better understand our regional labour market to enable us to develop a robust plan to meet  our partnership's current and future workforce demands.
---
What are Social Work Teaching Partnerships?
The Department for Education introduced Social Work Teaching Partnerships to help improve the overall quality of practice, learning and continuing professional development amongst trainee and practicing social workers.
Led by social work employers and funded by the government, teaching partnerships support regional groups to work together to strengthen social work education and development.
Social Work Teaching Partnerships are defined as:
"An accredited collaboration between Higher Education Institutions (HEI's) and employers which delivers high quality training for social work students and qualified practitioners and equips them to practise to specified standards in statutory settings."
Read the Department for Education's (DfE)  evaluation of the Social work teaching partnerships programme pilots.
Read the DfE's interim evaluation of all Social work teaching partnerships
Read the DfE's final evaluation of Social work teaching partnerships